Oregon Fellowship of Reconciliation is excited to announce programming for the annual Northwest U.S. regional FOR conference this coming summer, June 30 to July 3, 2018. Please see details below about this year's "Complicating Narratives" theme, for which the program is being planned by young women activists of color who have democratized the process in creative and compelling ways. Hooray for the next generation of activists!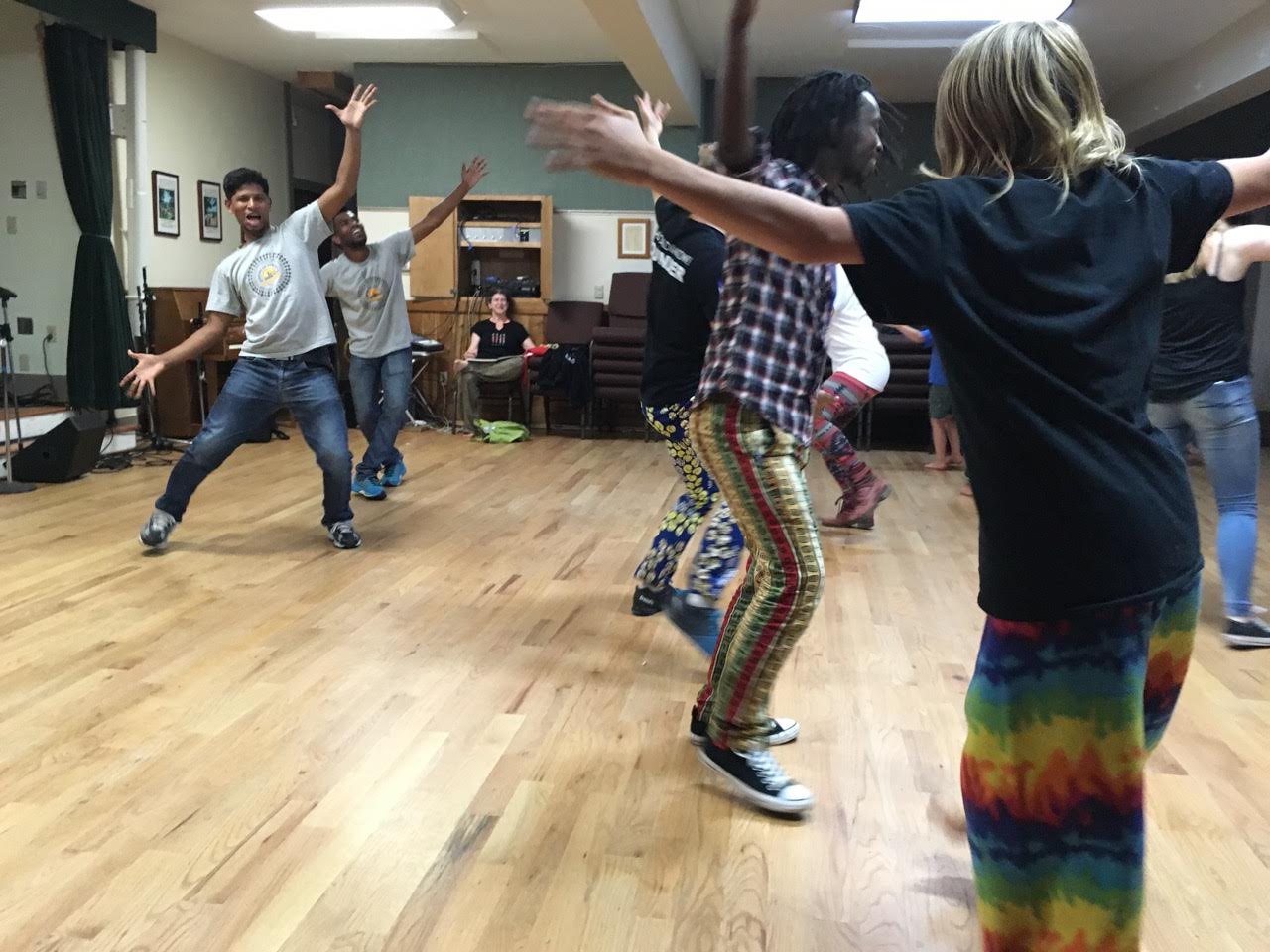 Anyone may apply online during the month of February to give a workshop, and those applications will be reviewed and selected by the planning committee. There is also a logo contest. (See below for details.) Registration will begin online in April. The FOR Seabeck conference website will be continually updated as the program develops further.
We hope that you will share this with anyone you think would be interested. Perhaps your grassroots group, FOR chapter, or community can sponsor a local young activist to come? By helping the activists of the future meet each other and become allies, our Fellowship becomes more relevant for the 21st century. And this conference is also a great opportunity to link FOR communities around the country.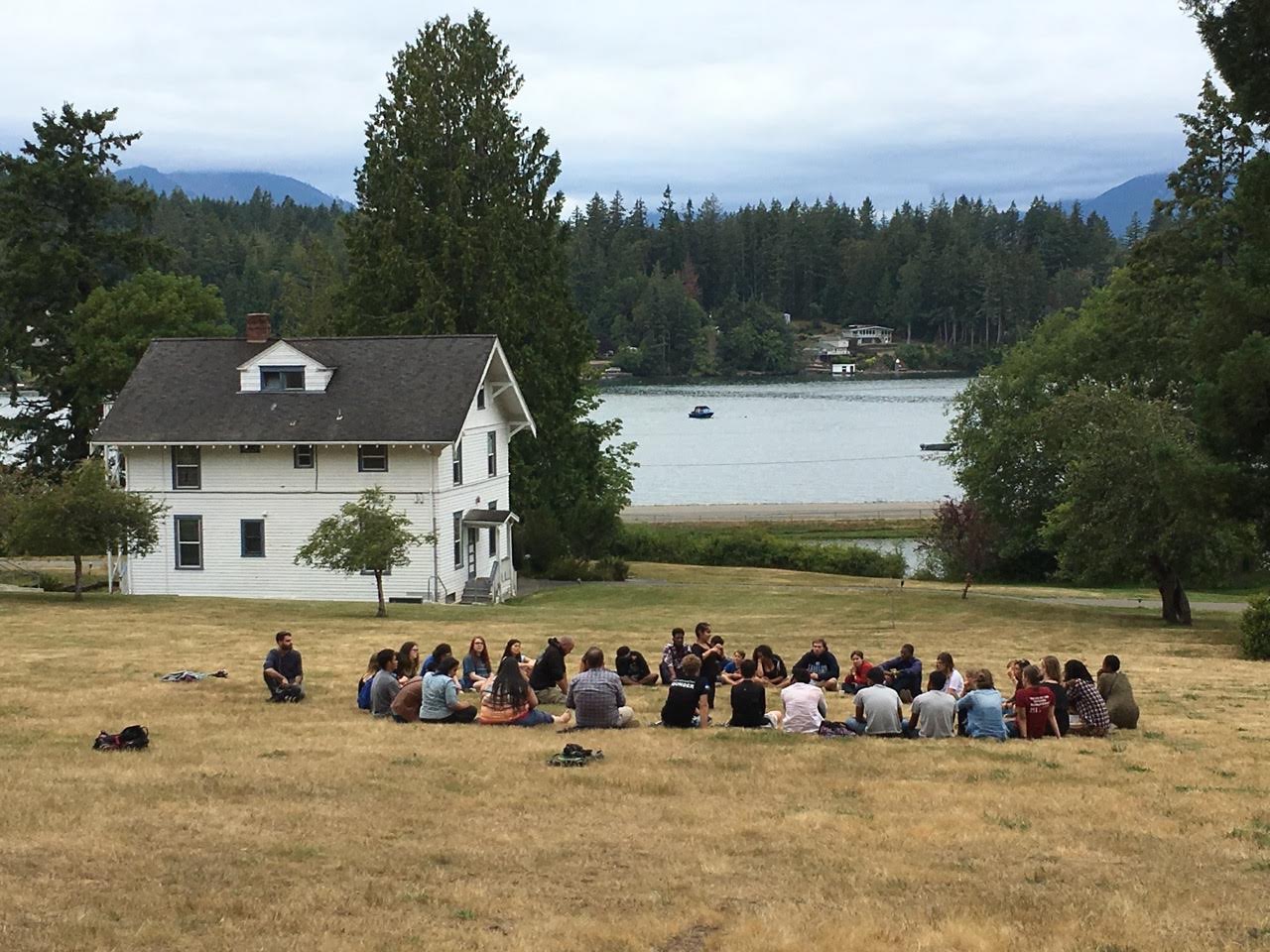 As always, this is a family conference, at which there will be childcare and teen programs. We particularly want to get courageous adults of all ages to this conference, people ready to address racism and reach the kind of mutual understanding that is too often missing despite good intentions. We believe in the transformative power of nonviolence, and by deep listening we can participate in that transformation. This is a crucial moment in our country, and unity among those who desire peace and justice is greatly needed.
***
Fellowship of Reconciliation's Annual Regional Conference
June 30 – July 3, 2018
Seabeck, Washington
announces its theme:
Complicating Narratives
"If I didn't define myself for myself, I would be crunched into other people's fantasies for me and eaten alive." Audre Lorde
The narratives of many targeted communities have been stolen and re-written to fit a white supremacist agenda. The narratives have been embedded into the fabric of our society, forcing us to internalize and normalize their toxicity. They have created laws, policies, and standards that privilege some bodies over others. Targeted bodies are active battlefields of resistance, resiliently surviving these narratives. Resisting such narratives requires skills we have only begun to quantify, including code-switching, being fluent in multiple cultures and languages, understanding the implications of unspoken laws, and navigating the physical landscape in a way that allows each of us to thrive.
Complicating Narratives involves us looking at the systematic ways in which these toxic narratives permeate our world, as well as the ways in which we all internalize these narratives, creating different realities depending on where our intersecting identities lie within systems of power and oppression. We are choosing to complicate the narrative of nonviolence by telling our stories. With the reclamation of our stories, our histories, our art, our languages, and our songs we are continuing the legacy of our ancestors' will to survive and resist.
This is why, during the 2018 Seabeck FOR NW Regional Conference, thanks to the dedication and tireless work of the youth of color activists, we are complicating the privileged commentary that has been intentionally created and both intentionally and unintentionally reproduced to maintain power for a certain few. For generations targeted communities have been passing down history, articulating culture, and resisting the status quo by telling our stories.
This year, we are going to follow in the paths of our ancestors. This year we reclaim our narratives. This year, we are acknowledging that there are multiple layers of identity that compound our trauma, our lives, and our stories. This year, those of us that rest at the intersections of multiple targeted identities deserve the right to be the authors of our own stories. This year, we are demanding a re-centering of the nonviolent movement, which has historically been led by targeted communities. We are demanding the complicating of the narrative of nonviolent struggle. Welcome to Complicating Narratives, 2018.
Our keynote presenters:
Taylor Amari Little (Facebook)

Taylor Amari Little, aka Controversial Tay, is a sophomore and "all-around badass activist" at Eastern Michigan University, where a number of racist episodes have taken place. The 19-year-old Criminology and Criminal Justice major has emerged as an important voice at the predominantly white institution. She's also the founder of a social justice organization that seeks to service homeless people around Detroit (The Temple Project) and a visibility project for queer Muslims (Queer Ummah).
Women of Color Speak Out (Website / Facebook)

We are a collective of Seattle activists working to educate and inform our communities on the climate crisis. Our presentations connect global warming to the systems of oppression. We are focused on shifting the narrative of the climate movement to one that is beyond the superficial causes (fossil fuels) to the deeper injustices of the world by decolonizing our minds and our audiences'. We speak from our personal truths and share unique perspectives on demanding climate justice and collectively creating a new, just future for us all.
Participate! Submission Links:
NW FOR Regional Conference Logo Design Competition: the winner will receive $150 and free attendance to the conference. Submit Artwork.
We invite anyone to submit a proposal to give a workshop at the conference. Workshop leaders receive free attendance to the conference. Submit Workshop proposals.
Save the dates: June 30th-July 3rd, 2018. The Seabeck Conference Center faces the Hood Canal on the northwest coast of the Kitsap Peninsula, west of Seattle, WA. Registration begins in the spring.
Social Media:
Instagram: ComplicatingNarratives
Facebook: www.facebook.com/events/319288405250266/
Website: www.forseabeck.org
Hashtags: #ComplicatingNarratives #NWFOR2018
[Photos courtesy of FOR Archives from the 2016 FOR Seabeck conference.]